VeriACT advances companies and teams in highly regulated markets by optimizing risk-, requirement- and verification-management, thereby improving collaboration, efficiency and quality significantly.
Starting Point & Problem Definition
Requirements for the development of new products are recorded in different ways.
Different procedures are used in the individual departments, the working methods are not standardized. Often a consistent, clear, and complete method for the verification of the requirements is missing. The plan and the execution of the verification may differ or cannot be checked immediately. This is due to different filing systems, processes, tools, etc.
Continuous documentation might not be available, often it is even insufficient or associated with high costs. This can result in inadequate status reports, i.e. reports are missing completely or the management is not informed promptly.
VeriACT unifies and improves collaboration, efficiency, and quality in requirements verification.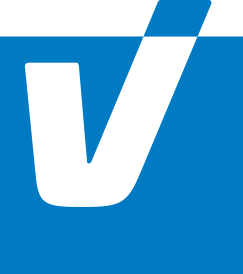 With the VeriACT software we offer following solutions:
All requirements for a verification are collected centrally, consistently and across divisions. A controlled and clear process of verification that is comprehensible in every single step takes place with less effort (coordination, administration, reporting …) and therefore lower costs.
This process supports the fulfilment of the quality standards:
ISO-9001:2015: requirements for a quality management system
Quality standards for functional safety, e.g. ISO-26262
Completeness is achieved because all requirements are recorded and completely systematically processed. Traceability (forward and backward) is ensured as the creation, modification and testing of requirements can be tracked at any time.
Verification planning takes place in the form of efficient planning of tests, as well as transparent allocation and monitoring of individual tasks. For documentation purposes, reports can be exported in various formats at any time, e.g. Project Verification-Specification-Report, Project Verification-Result-Report or a Traceability-Report. A cost estimate for the verification of requirements is more likely to be possible through uniform verification specifications and clear processing.
Dashboards and task lists for project managers as well as employees and management involved provide a timely and complete overview. The expert knowledge used is recorded in VeriACT as a company-wide knowledge base.
In short: VeriACT is an ISO 9001-compliant platform for the planning, execution, validation, and verification of tests against product development requirements. VeriAct provides complete tracking and documentation of changes and decisions, real-time reporting, and long-term archiving of projects.
Verification Process with VeriACT:
VeriACT is the tool to perform and map the verification according to the V-model of ISO 26262:
Import of Requirements
VeriACT takes over the requirements with additional information (e.g. version). The import via CSV files is provided as standard. Further interfaces to requirement engineering systems can be integrated.
Consolidation of requirements
VeriACT supports a complete and consistent capture in a centralized system. In addition, the assignment and traceability of requirements and their verification is documented and thus the change management is actively supported.
Assignment Planning
In a first definition, the project management determines which domain is assigned to which requirements with their corresponding security objectives and test methods for verification.
Test Planning (level: domain)
Each domain determines for the assigned requirements whether:
reference can be made to an existing previous requirement test in the current project or in another project, or
tests are performed, i.e. with which test concept and test specification tests are performed.
Test Performance
The set-up setting defines the intended test equipment including all test parameters in detail.
Depending on the equipment integration level, the test results can be recorded semi-automatically or manually by default. A fully automated input of test results can also be realized.
Assessment of the Results Data
The evaluation of the results can again be done in different ways: Already evaluated results are imported, results are evaluated manually by the test engineer or the system performs an automatic evaluation of the results based on predefined limit values.
Review
Each assessment passes through a set review procedure. It is important to check,
whether the test provides the required significance,
whether the test values correspond to the target value range, and
whether the evaluation of the result is correct.
VeriACT shows all test details and offers full traceability back to the starting point, the requirement.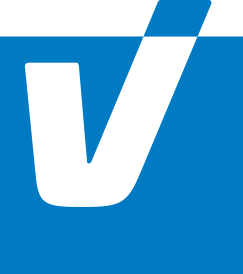 VeriACT offers following advantages
illustration of a V-Modell compliant verification process
support of audits according to ISO 9001:2015 and ISO 26262 (functional safety)
integration into existing software tool chains
cloud version available
uninterrupted verification event history
insight into every point in time since the project kick-off
complete traceability
requirement management integration (Jama, Rational Doors, Visure, ...)
authorization in the form of user management portal, Active Directory, Google, ...
problem or change management integration (Jira, Bugzilla, ...)
central knowledge database for expert know-how
dashboard and task lists for different project contacts
Register now for the VeriACT presentation